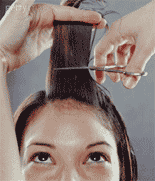 Welcome to New York Haircuts by Boris!!!

We are proud to present New York with the best European haircuts and styles. We have thirty-three years of professional haircut experience in Europe and USA.

Our professional hairstylists excel in European-style hair design and haircuts for women and men. We also do African and Latin cuts. To achieve the best results we employ a sophisticated "layer cut" method. Professional hair-dying performed on the premises.

As a part of a haircut we can do assessment of your hair, show you how to care for your hair better and recommend hair strengthening solutions.

We can do a "hot-towel shave" for your face or your head.

Visit our hair salon at midtown Manhattan and enjoy friendly atmosphere and excellent service.

We do quality job at affordable prices.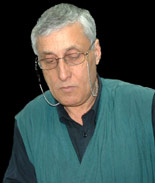 Contact us for an appointment:

Our address is 140W 29th Street (Between 6th and 7th Aves.), New York, NY, 10001.

We are open
Monday through Friday 7:30 AM - 7 PM.
Saturday 9:00 AM - 6:00 PM.
Sunday 11:00 AM - 5:00 PM.

Call us at (212)-564-6809.